"Motion Science literally changed my life. I was working as an editor when I finally decided to quit and go for my goals. The teaching is detailed, on point, and the designs are inspiring." - Lessa Räbiger ★★★★★
★★★★★ 4.95/5
Become the Motion Designer You Were Meant to Be
Learn how to create stunning motion design and elevate your work beyond belief.
LEVEL UP NOW →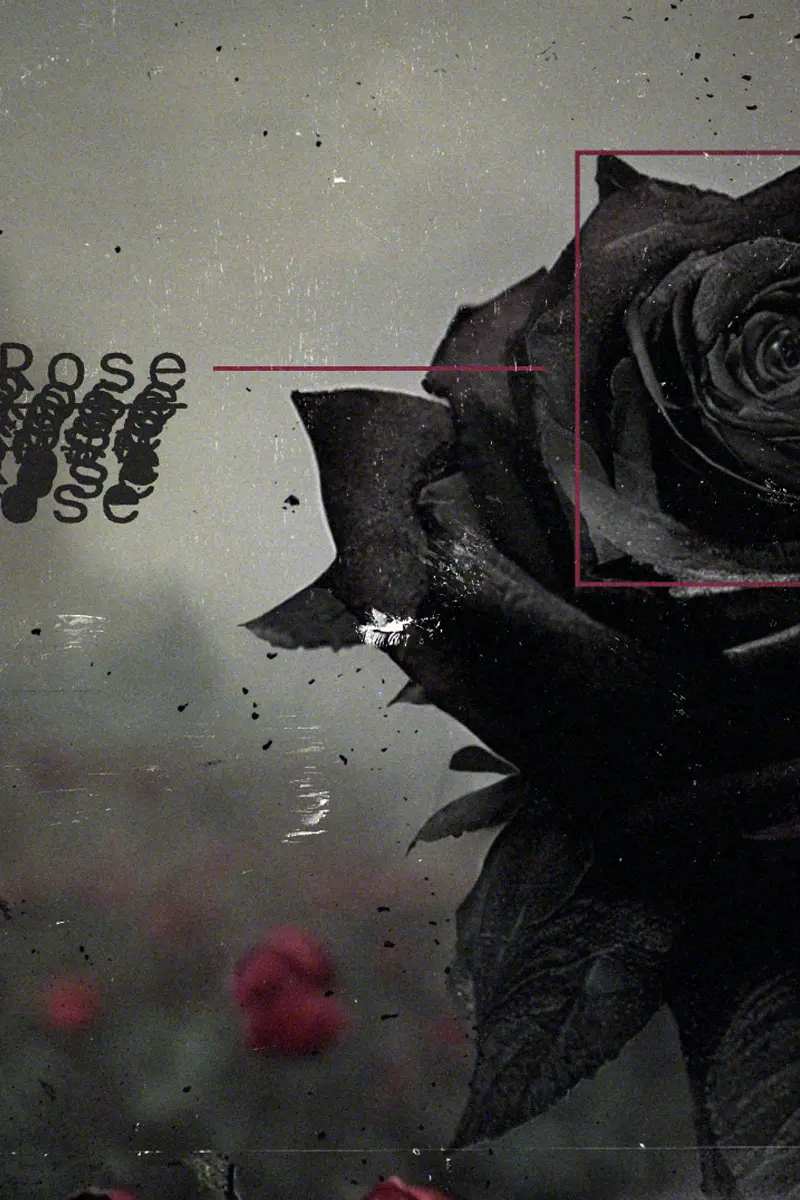 Motion Design is more than you think
Imagine Having the Ability to Create Anything You Can Envision
Learning cinematic motion design means that you can:
Create stunning visuals that that you see in your mind
Animate AND Design beautiful compositions
Turn any static design into a beautiful moving piece
Capture people's attention and make them feel something
Build visuals for film, television, and video games
Tell compelling stories
There's just one problem
Learning cinematic motion design can be confusing, time-consuming, and expensive
You may find yourself frustrated, confused, and lost trying to improve the look of your projects.

Not getting to the level you want to be at in your skillset, career, and projects.

Doubting your confidence.

Struggling to turn your visions into a digital concept.

Feeling stuck and wanting to develop a better demo reel.

Unsure of what steps you should take to make your motion design look better.
Here's the truth
It doesn't have to be this way
For anyone who has ever wanted to learn how to create beautiful motion design but felt overwhelmed by the process, know that you are not alone.
The truth is that within weeks you CAN develop the ability to create beautiful motion design that you see in your mind.
And best of all, it won't take years to master.
"This is the training I could never find in college. It was demanding and focused and allowed me to grow more than I thought or knew was even possible. In short, it was my graduate program."


Isaiah, student of Motion Science
Introducing
The Motion Science Master Bundle
Upgrade Your Design Skill Set, Learn to Execute Like a Pro, and Build Confidence in Your Abilities.
Proven roadmap
If you're looking for a proven roadmap to learning motion design that will give you new abilities and skills, then Motion Science is for you.
7 Courses
This bundle features 7 advanced courses on cinematic motion design. By the end of this training, you'll be well-versed in motion design.
34 Workshops
(EXPANDED ONLY)
Techniques and workflows in After Effects, Cinema 4D Lite, and Cinema 4D. These workshops offer a wealth of valuable knowledge and skills.
Lifetime Access
Mastery of the craft requires many hours of practice and study. That's why this bundle includes lifetime access to all the content.
Here's what you'll learn in this Master Bundle
Everything You Need to Master Motion Design
AFTER EFFECTS ACADEMY VOLUMES 1-3
The Most Comprehensive After Effects Training
After Effects Academy is the ultimate 3 volume course for anyone looking to take their After Effects skills to the next level. With After Effects Academy, you can learn all the important UI preferences and panels, create beautiful typography and graphics with ease, master masking and shape layers, improve your animation with the graph editor, utilize expressions for less keyframes, discover color grading techniques, and much more. The academy offers a range of courses from complete beginner to advanced level users that are designed by professional instructors with years of experience in the industry.
Running Time:

17.5 hours

Number of Lessons:

61

Real-World Projects:

30
STYLECRAFT
Discover How to Make Motion Design Look Cinematic
StyleCraft is the ultimate training program that can take the look of your motion design work to the next level. By enrolling in StyleCraft, you gain access to a comprehensive syllabus and a wealth of tools and techniques that will help you create stunning visuals and cinematic projects. Whether you are a complete beginner or have been working in the field for years, StyleCraft can benefit you. This program provides unparalleled expert guidance and a range of resources that will help you achieve your desired design goals in no time. By investing in StyleCraft, you can become a standout artist with unparalleled design abilities and take your work to new heights!
Running Time:

30 hours

Number of Lessons:

81

Real-World Projects:

46
CINEMA 4D QUICK START
The Fastest, Most In-Depth Way to Learn Cinema 4D
Cinema 4D Quick Start is the perfect introduction to 3D motion design for aspiring artists. The course offers a comprehensive set of tools and techniques that make it easy for beginners to get up to speed quickly, allowing them to develop their skills in record time. With expert guidance from experienced professionals, learners can gain an understanding of the fundamentals of 3D motion design and learn how to use Cinema 4D with confidence. From navigating the interface and mastering modeling techniques to learning about lighting, texturing, and rendering concepts, this course provides users with everything they need to become standout artists with unparalleled design abilities. Investing in Cinema 4D Quick Start is an investment in your future as a motion designer.
Running Time:

11 hours

Number of Lessons:

35

Real-World Projects:

4
THE FREELANCE EFFECT
Everything You Need to Become a Six Figure Full-Time Freelancer
The Freelance Effect is a powerful step-by-step course designed to help motion designers take their career to the next level. With this course, you will learn everything you need to know before jumping into the freelance world of motion design. From finding the perfect clients to landing lucrative work, The Freelance Effect offers a comprehensive guide to building a successful freelance career. An instructor with 20 years of experience provides valuable insights such as how to create an effective portfolio, market yourself effectively, and negotiate contracts. With The Freelance Effect, you can take your career to new heights and become a successful freelancer in no time.
Running Time:

8 hours

Number of Lessons:

66
BEYOND TITLE DESIGN
A Masterclass in Title Design
Beyond Title Design provides a comprehensive look at title design and animation. This course is designed to help both beginners and seasoned professionals take their title design skills to the next level. Learners will have access to in-depth guidance from experienced motion designers. With this knowledge, students can create titles that stand out from the competition and give them an edge in the industry. The course covers topics such as typography, color theory, composition, and more - all essential elements for creating captivating titles. Whether you're just starting out or looking for new inspiration, Beyond Title Design has something for everyone. With its comprehensive approach to motion design, this course is sure to give learners the skills they need to become top-tier professionals in the field.
Running Time:

6 hours

Number of Lessons:

15

Real-World Projects:

1
34 CREATIVE WORKSHOPS (EXPANDED ONLY)
Learn Advanced Motion Design Techniques Beyond Basic Tutorials
If you're an aspiring or experienced motion graphics artist looking to elevate your craft, you won't want to miss out on the Motion Science Creative Workshops. With 34 creative workshops covering techniques and workflows in After Effects, Cinema 4D Lite, and Cinema 4D, these workshops offer a wealth of valuable knowledge and skills that are sure to take your work to the next level. Designed and taught by seasoned professionals, our workshops provide learners with hands-on experience and real-world insights that can be immediately applied to their projects.
Module Lengths:

50 hours

Number of Lessons:

150

Real-World Projects:

50
How does this sound?
After taking these courses...
You will be able to command the industry standard software After Effects & Cinema 4D Lite.
You will develop a deep understanding for the elements and principles of motion design, including atmosphere, balance, color, composition, depth, texture, typography, and more.
You will be able to create

beautiful 2D & 3D renders that capture the imagination

.
You will have a strong portfolio of work that you can use in a demo reel to showcase your skills.
Alex went from zero to hero:
"I went from nothing to getting recognition from people, that have been in the industry for 15 years, in the course of months."
Michael went high-level right away:
"I felt like I was creating things right away that I didn't even think I could make. This is a game changer."
Ready to
become a motion designer

? Enroll below.
And there is more!
When you enroll, you'll also get these powerful bonuses:
Bonus #1
Screen Graphics Course
Go through the entire workflow of creating sci-fi screen graphics- from the creative brief to gathering assets, building mood boards, desiging style frames, animating, and finishing.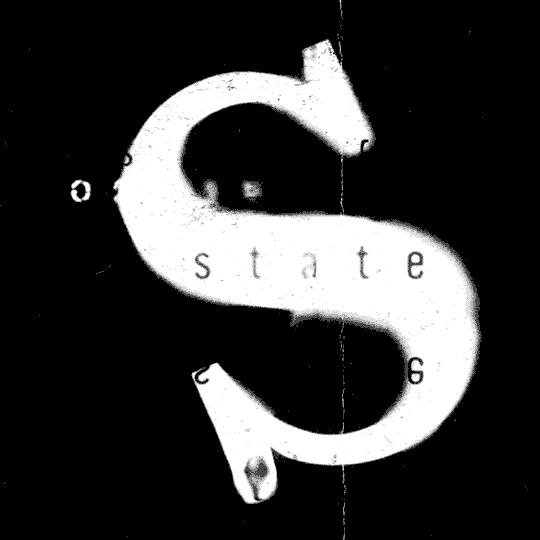 Bonus #2
Film & Grunge Packs
Save time and amplify your visuals with unique textures. Motion Science texture packs were meticulously created through hours of real photography, and intricate analog processes.
Bonus #3
25 Pro LUTs
This professional color grading package includes 25 pro luts - Black and White, Modern, Orange & Teal, Retro, and Vintage. These LUTs are the perfect way to add a professional color grade to your work.
These programs work
Student Testimonials
Listen to what these students have to say about their experience with the courses.
LEVEL UP NOW →
Meet your teacher
Hi, I'm Cameron
I am an award-winning Creative Director and Motion Designer with over two decades of experience working with some of the biggest brand names in the world.
My work spans multiple disciplines, from film, broadcast and gaming, to virtual reality, live visuals and realtime graphics.
I have had the opportunity to work on a wide array of projects for clients including 343 Industries, ABC Network, American Express, Amstel, Baltimore Ravens, BMW, CMT, CNN, Dell, Disney, Expedia, General Electric, Garmin, Heineken, Kraft, Microsoft, MGM, MTV, National Geographic, NBC, PGA, RCA Records, Sony, Sprint, SyFy, T-Mobile, Toyota, Verizon, Xbox, & WWE, and musical artists Beyonce, Bring Me the Horizon, and Weird Al Yankovic.
I have also had the opportunity to work directly with agencies DDB Chicago and the Publicis Group, and post production studios Brand New School, Digital Kitchen, Hornet, MK12, Prologue Films, Troika, and yU+co.
I am highly proficient in Adobe After Effects, Adobe Photoshop, Adobe Illustrator, Adobe Premiere Pro, and Maxon Cinema 4D.
But it wasn't always this way...
When I first began to learn motion design it felt like an uphill struggle.
Here I was - juggling two jobs and raising a family all on my own.
In the little spare time I had left, I would read books about After Effects and try out different techniques, but rarely ended up with any worth exhibiting.
The process of figuring out how things worked in motion design was overwhelming and when I compared my results to the designs I'd seen online, it felt like I was just banging my head against a wall.
The whole thing felt quite discouraging sometimes without having any sort of guidance or criterion for what makes good motion designs.
With no formal guidance, I was determined to learn and excel in motion design.
Armed with some basic knowledge and a lot of dedication, I never gave up.
As a pro motion designer today, looking back at how much I have achieved by teaching myself through self-instruction and self-exploration is truly inspiring!
With the right attitude and commitment, even the most complex of skills can be developed without having to attend traditional art school or invest in expensive courses.
This is possible for you too
Your path to learning motion design
1. Join the Bundle
Click the button below and follow the checkout steps. In minutes, you'll get an email will your login details.
2. Dive in and take action
Dive into the training and start learning motion design. Can't start right away? It's okay, you have lifetime access.
3. Become a motion designer
Finally feel confident in your abilities to create high-level motion design. You'll learn everything you need to succeed.
My money-back guarantee
Try the Master Bundle for 30 days, risk-free
Go ahead - go through the courses, check out the bonuses, follow the steps, put in the work, and if you don't love it in the first 30 days of your purchase, send an email to [email protected] and we will refund you immediately. No questions asked, no hard feelings. It's that simple.
This is for you if:
You want to learn how to create beautiful motion design, but you don't know where to start.

You've tried learning from YouTube videos and books, but struggle to piece together a curriculum.

All the tutorials you've found are too basic or too advanced and only teach you how to push buttons.
This is not for you if:
You're not willing to put in the effort and practice to learn motion design.

You think that YouTube will teach you everything you need to know.

You are happy to remain status quo in motion design.
Jonny learned more than university:
"After the first couple of hours, I had already learnt more than I did in 3 years of university. This is a must-have for those who want to dive deeper into After Effects and create high quality motion work! "
Sachie is getting new clients:
"This gave me maximum results with minimum time. The teaching method is outstanding and focuses on results. I have already been approached by new clients to create visuals in the style I love!"
Are you ready to become the motion designer you are meant to be?
There's nothing quite like the feeling of seeing your work come to life on the screen. As a motion designer, you will have the opportunity to create moving images that will be seen by millions of people around the world. You will have a skillset that others admire, and this ability can be extremely rewarding.
LEVEL UP NOW →
Frequently Asked Questions
What are the system requirements to smoothly run After Effects?
what am I getting when I join today?
How can I be sure that this course will improve my motion design skills?
How much will I need to practice to see results?
I've been making motion design for a while and I kind of know what I'm doing - what can this help me with?
Does this work for beginners?
What if I don't like the bundle?
What software/plug-ins do I need?
Real talk, my friend
The way I see it, you've got 2 choices in front of you today.
You can choose the road of learning motion design through the odd YouTube video, seeing what works, and learning by trial and error.
But what happens down that road?
As someone who's worked in motion design for a long time, that road is long and winding.
You might be able to create some motion design - but it's not satisfying, because you're constantly struggling to get the visual results that you want.
And while you won't give up immediately, you can end up spending hundreds, if not thousands of hours piecing together your education…with mediocre results.
Or you can choose to try out the Motion Science Bundle, completely risk free with a 30 day money-back guarantee.
You'll be handed a step-by-step and easy to digest road map to learn motion design.
Here's what's waiting for you on the other side:
Ability to create what you envision in your mind

Strong skills in design and animation

Beautiful renders that you are proud of
Laurent was given a structure to follow:
"This gave me the structure I needed to think creatively and apply what I learned to my own projects. The lessons are very well put together, and always inspiring."
Jason learned the why of motion design:
"This takes you further than just learning the software. It walks you through the "why's" of the motion design process in addition to the "how's" of its unique cinematic style."
Ready to become a motion designer? Enroll below: