The Fastest, Most In-Depth Way to Learn Cinema 4D
Powerful Training, Detailed Lessons, and Step-by-Step Projects to Help You Master the Software
In The Next Few Weeks, You Could…
Add 3D motion design to your skills and portfolio

Learn new techniques and tricks that can lead to increased creativity

Complete 3D projects more easily and efficiently
The skills you gain from this course can lead to new career and creative opportunities for you to explore.
INTRODUCING
Cinema 4D Quick Start
Tired of Feeling Lost When Using Cinema 4D?
This comprehensive course will take you from start to finish and help you build a solid understanding of the program. The course consists of 34 lessons that cover a wide range of topics. You'll learn how to:
Create 3D models, animations, and visual effects
Use advanced features like lighting, texturing, and physics
Apply industry-standard workflows to efficiently create professional quality results in Cinema 4D
With hands-on exercises, step-by-step instructions, and expert guidance, you'll be able to master Cinema 4D and create stunning 3D graphics and animations.
What's Included In
Cinema 4D Quick Start...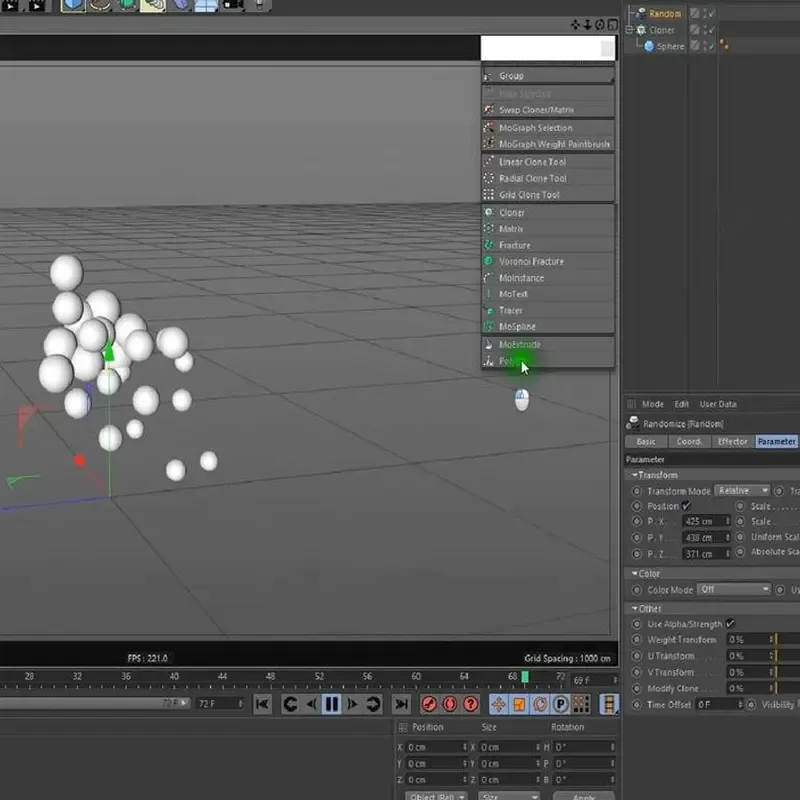 MODULE 1
The Interface
Over 18 lessons you will get familiar & comfortable with the Cinema 4D program and interface, and learn how to:
Setup preferences & shortcuts for a faster workflow

Gain complete understanding and proficiency in navigating the Cinema 4D interface

Customize and optimize the Cinema 4D interface for your specific project needs
With this comprehensive module, you will have the knowledge and skills necessary to efficiently and effectively navigate the Cinema 4D program.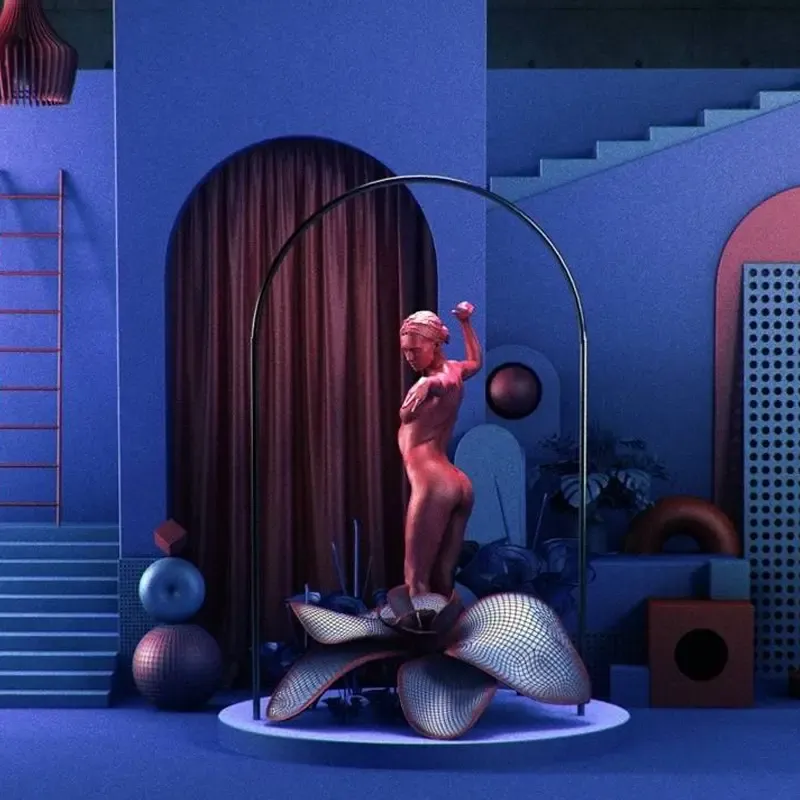 MODULE 2
Lighting, Rendering, & Texturing
In 10 lessons, you will gain a complete understanding of lighting, texturing, rendering concepts, and their application in Cinema 4D through guided instruction and hands-on projects, including:
Understanding of light and its use in storytelling through film examples
Knowledge of common lighting setups in 3D
Modeling with Illustrator and splines building two 3D scenes using learned techniques
You'll finish this module with a comprehensive understanding of lighting, texturing, and rendering concepts, enabling you to effectively create and render two intricate 3D scenes.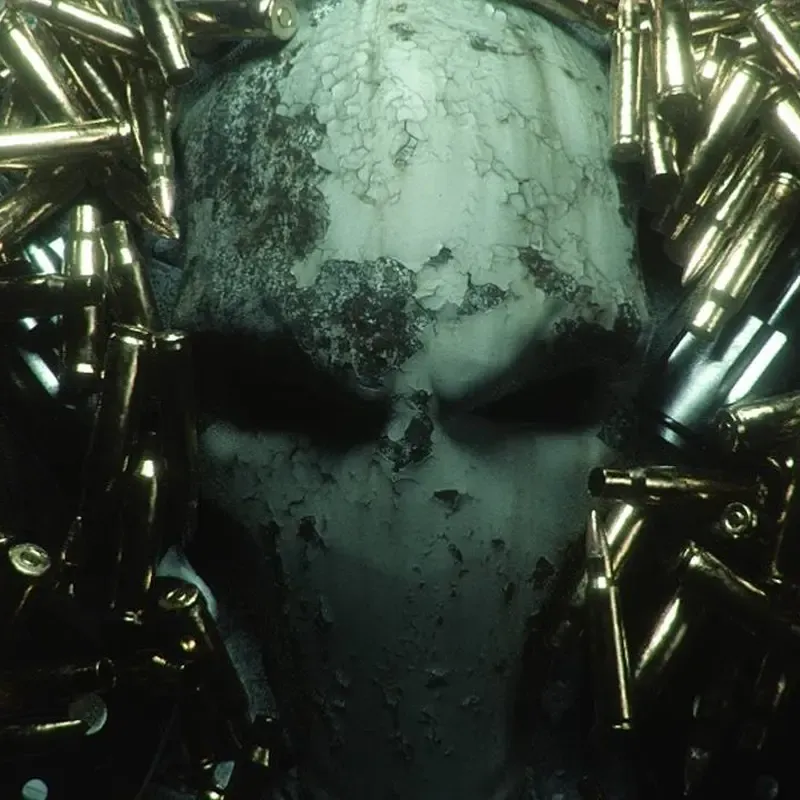 MODULE 3
Animation Fundamentals
In 6 lessons, you will master animation and physics principles in Cinema 4D, and develop key animation skills through guided instruction and hands-on projects, including:
Effective use of the Cinema 4D timeline for animation and keyframe management
Creation of a full animated scene utilizing the curve editor
Use of physical simulations to add dynamic elements and realism to a 3D scene
Upon completion of these lessons, you will have the capability to animate in Cinema 4D.
Cinema 4D Quick Start Is For You If...
You're looking to begin or improve 3D skills
You're seeking a comprehensive & structured learning experience
You want to learn from an experienced instructor with real-world talent
You want to create high-quality motion graphics beyond 2D
You want to expand your portfolio
MASTER CINEMA 4D
NICE TO MEET YOU
I'm Shannon Wilkerson
Shannon Wilkerson is a highly skilled and experienced creative professional, with a wealth of expertise in a range of fields including motion design, visual effects, animation, and 3D generalist work. With over a decade of professional experience using Cinema 4D, Shannon is a highly knowledgeable and talented individual who consistently delivers high-quality results.
If you're looking for someone to guide you through the intricacies of Cinema 4D, Shannon is the perfect choice. He has a wealth of pro tips and a methodical, thorough approach to teaching that makes even the most complex concepts easy to understand. Whether you're a beginner or an experienced professional, you'll appreciate Shannon's engaging and accessible teaching style, and come away with a solid understanding of this powerful program.
"Shannon's approach is clear, concise, and easy to understand, making the program accessible even for someone with no prior experience."
- Martin Marino

"I had been struggling to get a handle on the program for months, but after taking this course, I finally feel confident in my ability to use it effectively."
- Bill Bayaud
"The course is packed with practical tips and techniques that I can use immediately, and I'm already seeing an improvement in my work. Thank you, Shannon!"
- Susan Lantana
MASTER CINEMA 4D TODAY!
Cinema 4D Quick Start
14-DAY MONEY-BACK GUARANTEE
If you aren't completely satisfied with Cinema 4D Quick Start, let us know within the first 14-days for a full refund. No questions asked.
What version of Cinema 4D do I need to have to take this course? What other requirements do I need to keep in mind?
I only have Cinema 4D Lite- will I still be able to follow along with this course?
What if I don't like Cinema 4D Quick Start?
Does Cinema 4D Quick Start work for beginners?
Do I need to purchase Octane to benefit from this course?